Shrinking construction's carbon footprint with engineered bamboo
As the world adds 14,000+ new buildings each day, constructing with the same carbon-intensive materials and methods will result in massive greenhouse gas emissions that exacerbate climate change. New building materials and industrialized construction methods are needed.
Construction startup BamCore is transforming the market for low-carbon building systems through its development of the world's first global supply chain of prefab timber bamboo wall systems. As an emerging leader in the construction industry, BamCore's bamboo supply chain, product innovation, and custom prefab methods promise to outperform conventional low-rise building materials in cost, performance, and carbon footprint.
BamCore's signature Prime Wall® System is a prefabricated stud-less wall manufactured from timber bamboo through a low-energy-intensive process, using no heat, chemicals, or water, to create a strong, fibrous feedstock. BamCore walls are two to four times stronger than conventional stud-based frame walls, are made from materials that sequester five to six times as much carbon, and are up to 60% more thermally efficient.
Investing in a low-carbon construction industry
In 2020, the Autodesk Foundation began investing capital, technical expertise, and Autodesk technology to accelerate BamCore's path to scale its prefabricated bamboo walls and become a driver of more sustainable building systems in the construction industry.
Through catalytic funding from the Autodesk Foundation, in-depth technical pro bono projects, and technical training with Autodesk training partner, Microdesk, BamCore has increased its tripled BamCore's fabrication rate, reduced on-site installation time by 50%, and gained traction with key customers to enable more sustainable building processes.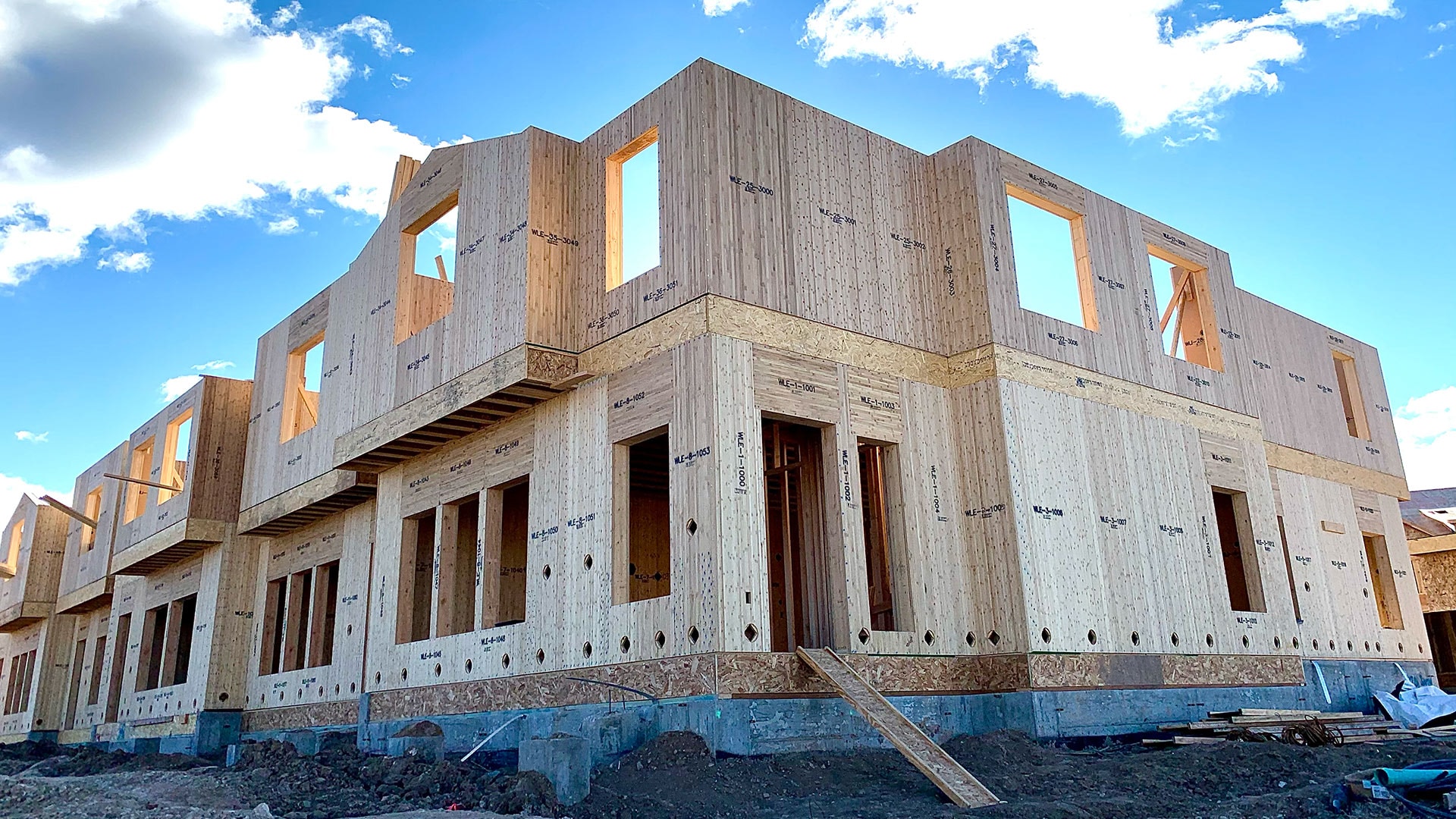 Photo courtesy of BamCore.